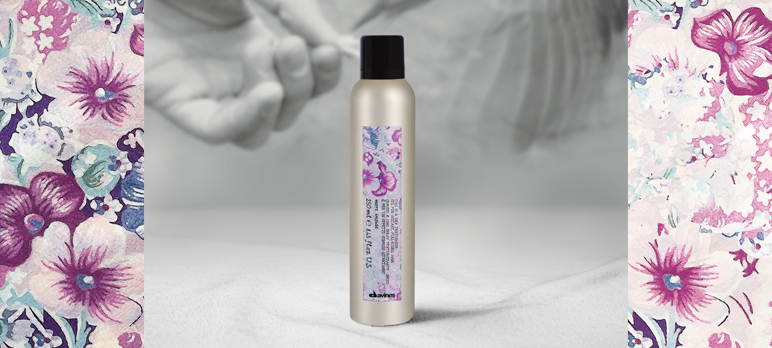 Second  day hair is an easy way to maintain a style from the previous day or to style your hair so it lasts one more day before you wash it again!(:
For the best second day hair use our Davines Dry Texturizer to encourage body and it is the perfect second day hair product to use when you've not got time to wash your hair or if you only have 15 minutes to style your hair!
THIS IS A DRY TEXTURIZER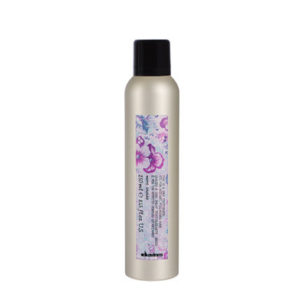 Dry texturizer spray with medium hold, for an instant full-bodied look.
Benefits:
creates texture with a ruffled effect
quickly restyle without washing your hair
doesn't weigh hair down and it is not sticky
invisible on hair, you see only the result
natural effect
HOW TO USE:
Shake well. Apply to dry hair from approximately 25 cm /10 inches away. For an extreme and sensual volume, eventually first apply the more inside Volume Boosting Mousse on the hair. Dry, then spray Dry Texturizer on both roots and lengths, lifting and gently releasing hair to ensure an even application.
Haven't got 30 minutes to dedicate it to styling your hair?
Why not try one of the following 5-15 minute styles for your second day hair;
1- French Plait
This is  a simple way to get the hair out of your face and to create waves for the following day!(:
How to do it
Spray your hair with our davines more inside dry texturising spray to create body and texture which will help you when plaiting!
Begin by taking a small section at the front of the hair line and split it into three.
Once you've split it into 3 take one of the outer strands either the one in your left hand or your right hand and cross it over the middle. You are now creating a simple plait.
Once you've crossed both sides over and created a simple plait take a section from the side of the head and using your finger to slide the section up to join that section- do the same for the other side and once you've got your sections cross them over the middle one again.
Continue through the rest of the hair and ensure you keep and maintain your tension!
Once you get to the nape of your neck pull the plait tighter to avoid getting a loose plait there and once you've got all the hair on your head in the plait- continue the plait and secure with a hair band!:)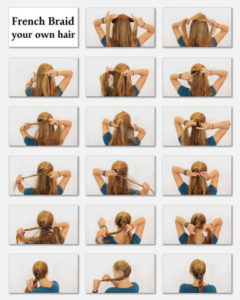 2- Messy Low Bun
Begin by spritzing some of our Davines More Inside Sea Salt Spray to give you texture and help when back brushing the hair
To create a messy low bun begin by back brushing some of the hair from tip to root pushing the hair up to create texture.
Once you have put the back brush in the hair use your brush to smooth the top of your hair into the low shape you require and grabbing the big back brushed hair tie a hair band around it and start pulling out section to create the messy effect.
Finish with hairspray to secure and hold.
3- Milk Maid Braid
A milkmaid braid is one that crosses over at the top of the head and is secured with hairbands and pins.
To create this look, spray some of our Davines More Inside Dry Texturising Spray to give body and texture then  brushyour hair and split into two.
Once split into to, begin by creating a regular plait on both sides and secure with a small hair band.
With the plaits secure use your fingers to fan the plot to make them look larger and fuller.
Take one plait and place it over the top of the hair and secure with a hair pin- do the same with the other side! Use hair pins to secure the plaits further down the plait onto the scalp to secure it for the day.
Finish with a medium hold hairspray to hold.
Tips- for a more textured look spray Sea Salt Spray in before you begin plaiting as this will give you a textured look.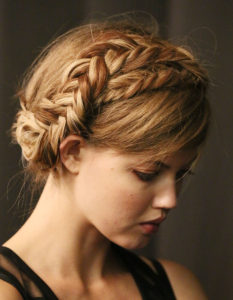 If  you're looking for inspiration and help with styling your own hair this summer why not pop in and book in with one of our stylists who can show you how you can style your own hair at home!(:
To book in call us on 01364 644000 or message us!(:
#plumstheword
#seeyousoon