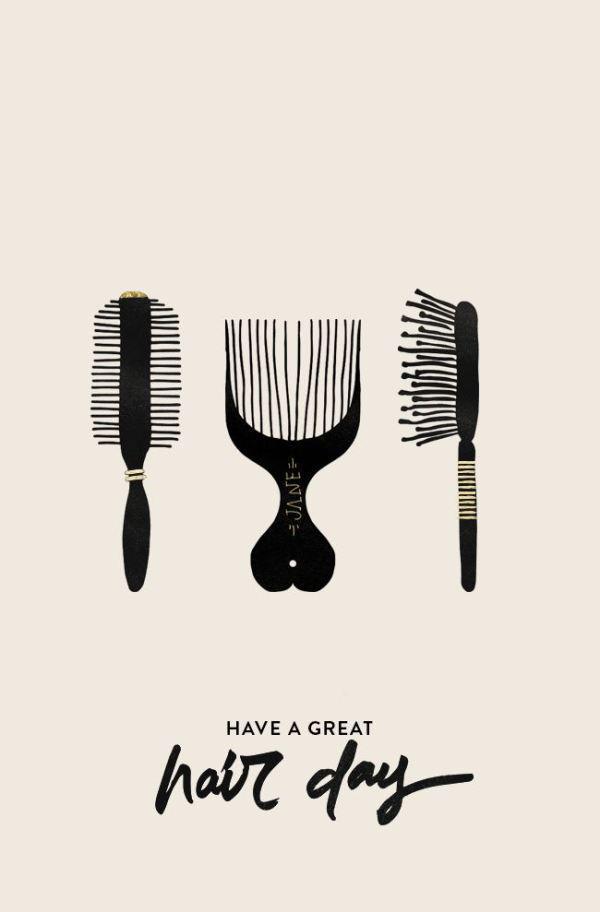 Have a great hair day!
Great hair days can be rare but the best way to get good hair days especially in the heat we get and the humidity is to maintain the mane whilst letting it go!
To maintain your mane throughout the humidity ensure you;
a) wash your hair every 2-3 days to give your hair enough time to get "dirty" naturally by releasing your natural oils to nourish the hair and ensure you give your hair a little break from shampooing and conditioning every day
b) when shampooing your hair shampoo twice and squeeze all the excess moisture out or towel dry and use a 10p size dollop of conditioner and apply ONLY on the mid lengths and ends and leave on for 3-4 minutes or if your in the shower pop it in do what else you need to do then comb through with a wide tooth shower comb to encourage the hair to be smooth and the cuticles closed to protect the hair from damage
c) use the right products for your hair! When styling your hair make sure you're using the right products designed for your hair! If you're struggling pop into plum and we can guide you along the right path!:)
d) give your hair a rest from heat every now and then and work a plaited style, loose ponytail or a messy bun to let it rest from any heat damage.
E) when using heat always make sure you use heat protector to prevent and heat damage and to seal the hair smooth or curly
To book in call us on 01364 644000 or message us(:
#plumstheword
#seeyousoon