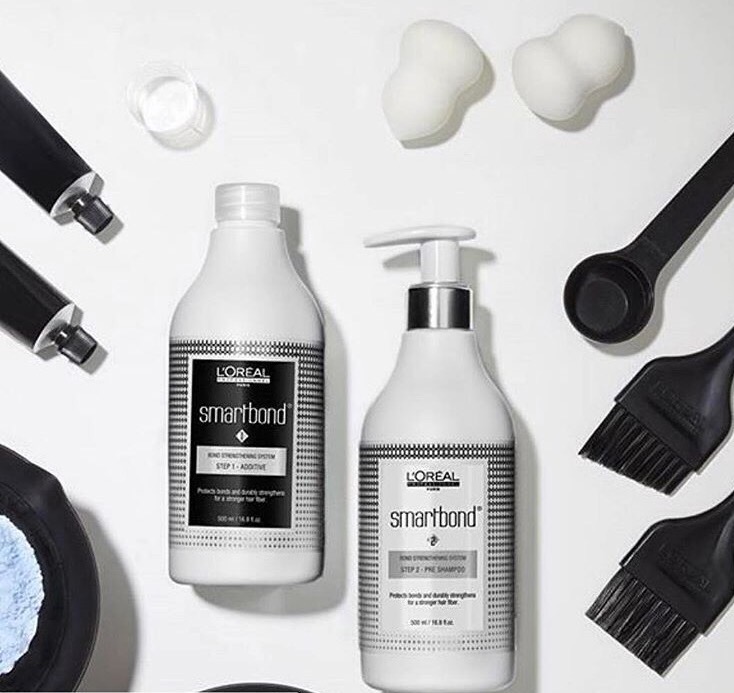 SMARTBOND is our new protective and strengthening service, specifically designed for our hairdressers.
With input from our long-term partnerships with hairdressers, L'Oréal's Research & Innovation Department used its 100 years of scientific expertise and long-standing knowledge in high-performance hair care to create SMARTBOND.
SMARTBOND is a unique system that protects and strengthens the hair during technical services (such as bleach and hair colour). The system consists of 3 components, the first 2 being used at the salon and the 3rd one at home. It is very easy to use and adapted to the hairdresser's routine.
Discover it now at your L'Oréal Professionnel salon.
Results 💫
✔️Stronger
✔️Softer
✔️Shinier
Protect your hair while colouring. Add Smartbond for softer, stronger, shinier hair. Smartbond is our new generation bond strengthening system that has been specifically formulated to work in synergy with our pre-lightener and colour products. It is a two-step process which allows the colourist to protect the hair & prevent damage during a technical service.
You can have smartbond as a treatment on its own for £20 or add it into your colour service for £5 extra on the charge of your colour service.
To book in with Abbie, Evie or Kirsty for you smartbond treatment call us on 01364 644000 or message us(:
#plumstheword
#seeyousoon