Are you stuck on what to get your mum, partner, wife, girlfriend, boyfriend, husband or friend for Christmas?
Why not pop into plum and explore a variety of gifts varying from;
1- £5 or £10 vouchers to treat them on their hair?
You can buy any amount you like with the vouchers to buy enough to cover a service they normally have or even giving them a voucher to use as a discount!(:
2- Lisa's Beauty Gift Certificates
Lisa has got some Beauty Gift Certificiates available which can be catered to a set amount for you to treat your loved ones!
**CASH OR CHEQUE PAYMENTS FOR THE GIFT CERTIFICATES**
3- Davines Christmas Gift Boxes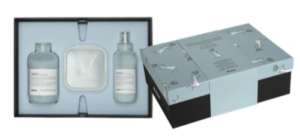 The MINU Holiday Kit is the perfect gift for anyone who wishes to keep their hair color fresh and luminous. Every box includes a MINU Shampoo formulated to gently cleanse colored hair, protecting the color and keeping it shiny for a longer period of time. A MINU Conditioner, designed to untangle colored hair, it also makes it silky, protecting cosmetic color. BONUS: A complimentary MINU Serum to intensify the cosmetic color of hair.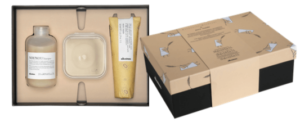 For highly processed or brittle hair that needs to be nourished and invigorated, the NOUNOU + MORE INSIDE Holiday Kit is exactly. Every box includes a NOUNOU Shampoo to nourish damaged or very dry hair as its formula, characterized by a rich and full-bodied foam, is designed to gently cleanse treated hair, giving it body and nourishment. A NOUNOU Conditioner, designed to make hair soft, giving it body. BONUS: A complimentary Relaxing Moisturizing Fluid created to control hair while helping to obtain a perfectly straight look.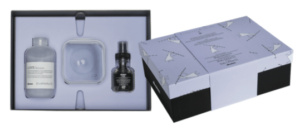 Take charge of frizzy and unruly hair with the LOVE Smoothing + OI Holiday Kit. Every box includes a LOVE Smoothing Shampoo ideal for frizzy or unruly hair, characterized by a soft and creamy foam, designed to gently cleanse frizzy hair and favor styling, making the hair smooth. A LOVE Smoothing Conditioner, designed to gently condition unruly hair, favoring straightening as well as giving elasticity and hydration. BONUS: A complimentary OI Oil to soothe and tame strands into perfect submission.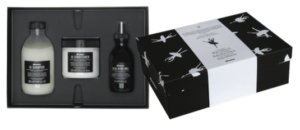 The OI Holiday Kit is the epitome of indulgence. As one of Davines' most popular lines, OI is suitable for all hair types. Every box includes an OI Shampoo, particularly suitable for giving hair extraordinary softness, shine and body. A OI Conditioner which accelerates the drying process while it protects the structure of the hair from damage caused by the heat of blow dryers and straighteners. BONUS: A complimentary OI All In One Milk to fully nourish tresses.
The cost of the boxes;
Love Smooth -£36.50
Nourishing – £29.70
Oi – £34.80
Minu- £32.50