[image_with_animation image_url="357″ alignment="" animation="Fade In" box_shadow="none" max_width="100%"]
At Plum we offer a range of luxurious beauty treatments to suit all tastes and requirements. These are delivered in our Vault, an original engineered feature of the building with an innate feeling of security. As a treatment space it's unique properties will cocoon you throughout your treatment and leave you feeling completely relaxed and rejuvenated.
Beauty By Lisa
Lisa Beauty Therapist
Waxing
Eyebrow Reshape                                    £9.95
Eyebrow Maintenance                            £8.95
Chin Wax                                                   £7.75
Upper Lip Wax                                         £6.00
Upper Lip & Chin Wax                           £10.25
Underarm Wax                                         £9.00
Forearm Wax                                            £12.75
Half Leg Wax                                             £17.50
Full Leg Wax  excl. Bikini Line              £23.50
Full Leg Wax Incl. Bikini Line Wax      £28.00
Tops Of Legs  Incl. Bikini Line Wax      £20.00
Bikini Line Wax                                         £11.00
Tummy Wax                                               £5.00
Fingers, Toes or Feet                                £3.00
Mens Back or Chest Wax                         £18.50
Eye Treatments
Eyelash Tint                                       £14.00
Eyebrow Tint                                     £8.50
Full Set Eyelash Extensions           £55.00
Eyelash Maintenance from            £20.00
Express Lashes                                 £25.00
Tanning 
Sienna X Full Body Spray Tan      £22.00
Make Up
Please ask for more details on Bridal/Prom make up application
Environ Facials
Advanced Active Vitamin Treatment
3 Areas (1 hour)                         £50.00
10 Areas (1 hour 30 mins)       £60.00
Hydraboost (1 hour 30 mins)           £60.00
Massage
Well-Being Back,Neck and Shoulders (30 mins) £25.00
Well-being Full Body (1 hour)                                  £49.00
Indian Head (45mins)                                                £40.00
Add in hotstones                                                          £5.00
Face and Body Glow (1 hour)                                    £49.00
Skin Bliss Facial (1hour)                                            £42.00
Express Facial (25 mins)                                            £24.00
Hands and Feet 
File and Polish Fingers and Toes                         £12.00
Express OPI Manicure                                           £20.00
Luxury OPI Manicure                                             £34.00
Express OPI Pedicure                                             £24.00
Luxury OPI Pedicure                                               £34.00
Soak off Shellac/OPI Gel and File                        £10.00
OPI/Shellac Gel Polish and Express Manicure  £27.00
Callus Peel Foot Treatment                                    £10.00
Dr Darryl Thorp-Jones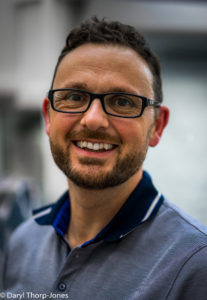 I have been qualified since 1999 and a Consultant doctor in Anaesthetics since 2008.
I believe in a structured, bespoke and holistic approach to all the care I am involved in, including the Aesthetic Treatments available at Plum.
A full consultation and consent process is required prior to any treatment ( including a period of reflection for the client before treatment). 
This involves, (1) a chat about your individual concerns and the features you are hoping to be approved (2) a realistic evaluation of each problem area and advice on if the treatment is right for you and/or alternatives (3) a risk evaluation and full consent process and (4) a detailed personalised prescription plus advice on treatment cost.
If you wish to proceed ,treatment and evaluation consist of pre-treatment clinical photography, treatment itself and a 2-3 week follow up to assess the results and fine tune the results if necessary. Mid-treatment photography will be carried out for your confidential record. All photographs are of course available to you.
 TREATMENT DETAILS
Anti-Wrinkle Treatment
Anti-Wrinkle Treatment is available for common wrinkles of the face, including:
(1)     Laughter lines around the eyes "crows feet"
(2)     Forehead lines
(3)     Frown lines (between eyebrows)
(4)     Arch of nose line (bunny line)
Wrinkles form over time as the muscles in our face become heavily worked and tense, creating lines in the skin above.
A muscle relaxation injection into these muscles will therefore allow wrinkles to soften due to reduced muscle tension. This aesthetically pleasing smoothing of skin is the goal of anti-wrinkle treatment.
The muscle injections use a very low and very safe dose of botulinum toxin type A (a protein produced by the bacteria Clostridium Botulinum).
This clever agent relaxes muscle through the interruption of nerve impulses that control muscle contraction. Its effects last up to 3 months and then wears off.
The injections are either associated with no pain  or, at most,  mild discomfort. Needle phobic clients can request numbing cream at cost on their prescription.
Underarm Sweating Prevention
These very same injections can be used to prevent Axillary Hyperhidrosis ( underarm sweating) for up to 9 months!
Many find this condition socially and professionally embarrassing. This treatment can benefit all those who worry about "sweaty pits" within the work or social setting and allows clothing choices to  that may otherwise be off limits for you due to either staining from deodorants or sweat itself.
Again very low/safe doses of botulinum toxin interrupt nerve impulses to the sweat glands of the arm it. This treatment has a high success rate ,very low risk and great longevity!
Migraine Prevention
Some migraine sufferers may benefit from the use of muscle relaxant injections to the forehead and back of the head (occipital region). If this treatment has worked for you before or you wish to discuss it please ask!
Price List
Anti-Wrinkle Facial Treatment
1 treatment area-£180
2 Treatment area– £220
3 Treatment area-£260
Underarm Sweating Prevention
Full Treatment Package- £400
Migraine Treatment  
Price on enquiry/interest
Email: thorpjones@gmail.com
Diary held at Plum 
Rose Holistic Therapist
I have been a holistic massage therapist for 12 years with a background in the spa industry, having worked in Barcelona for Six Senses Spa's and Bristol Lido.
 My experience is based in Swedish Full Body, Auverdic Based Treatments, Pregnancy Massage, Lomi Lomi, Deep Tissue and Llymphatic Massage.
 I have  a professional and calm rappot giving you space to discuss your areas to focus on and work with you to bring you to a place of peace and tranquility.
I can tailor the treatment to your needs to give you a firm massage focused on problem areas or a gentle slow treatment allowing you to sink deep within yourself.
Please get in touch for more information and availability- Massages can be catered for all and adjusted to 30 minute appointments
1 hour massage: £45
30 minute massage: £30
Phone:01364644000
Email: info@plumatthebank.co.uk
Facebook: @PlumAtTheBank
Wednesday evenings 6pm,7pm and 8pm appointments